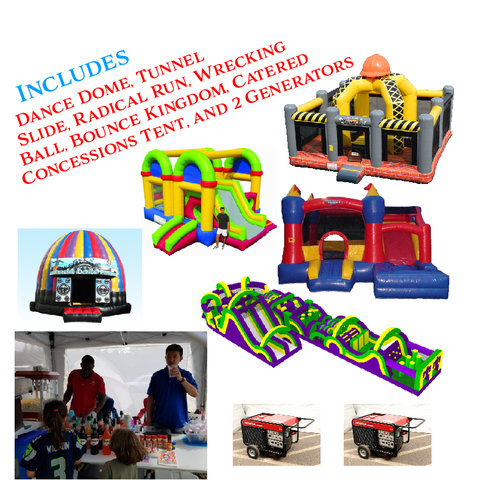 Ultimate Party for all ages
Actual Size: varies by setup
Setup Area: varies by setup
Outlets: 10
Attendants: 9





Please call to reserve this item.

A Party that will be remembered by all your guests!!!
This package has something that will appeal to guests of all ages.

Be the face behind the ultimate party of the year and give your guests an unforgettable experience with this Tacoma large party event package. Create a party and event that is large in all aspects. Large in fun and excitement. With this package comes music, dance, exciting games, and thrilling experiences that will take any party or event from ordinary to extraordinary. With this rentals package, you get: the Xtreme Dance Dome for a session of music and dance, the Tunnel Slide Combo II, Radical Run Obstacle Course, the Wrecking Ball for adrenaline-filled fun experience, and the Bounce Kingdom to keep the young ones happily engaged throughout the party. You also get a catered Concessions Tent where you guests can get bites to re-energize with and get back to the party. If you are in Tacoma, search for, "Party Rentals near me" and get this amazing package.

Option 1 -

Our professional staff will deliver, install and then remove the party rentals at the end of your event. And a trained supervisor will remain at your event to train your volunteers on how to safely operate the party units and to help you manage the safety & use of the party units during your event.
Option 2 -

In addition to the setup of your event, Inflatable Event Professionals in Tacoma will provide the trained staff to run and monitor your party attractions. Having our staff provide this service at your event helps to create a fun and more relaxed party environment for your guests. This way they can just enjoy themselves and we do all the work.
Total Number of Attendants needed for this Package - 12
· Extreme Dance Dome, the Tunnel Slide Combo II, the Radical Run Obstacle Course, the Wrecking Ball & the Bounce Kingdom for the little guests
Entrance/Path to set up area must be at least 3 1/2 feet in width and on a flat even surface.
These are very large units. Please measure to make sure you have adequate clearance. The units are also extremely heavy and hard to move. Areas must be easily accessible (i.e. no stairs, slopes, hills, etc.).
Xtreme Dance Dome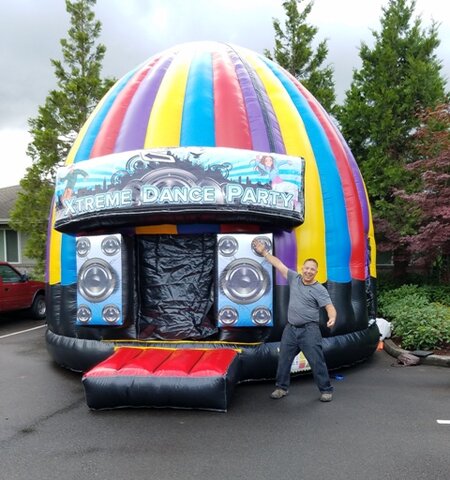 Actual Unit Size:20W X 24L X 18H
Setup Area: 22W X 26L X 20H
Outlets: 2
Maximum weight: 1500 lb
CAUTION: Lighting may affect seizure disorders.
Tunnel Slide Combo II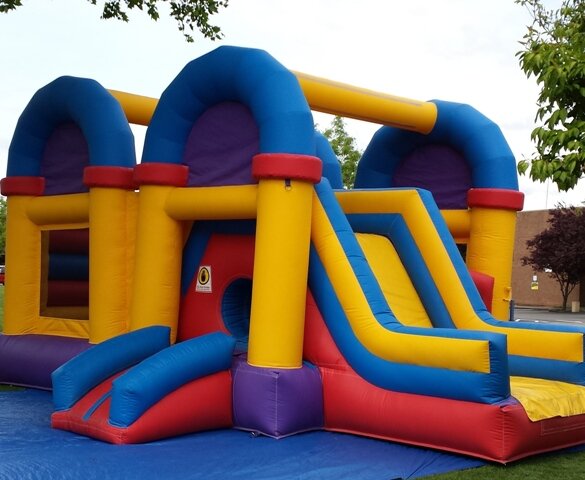 Actual Unit Size: 20L X 24W X 14H
Setup Area: 30L X 34W X 19H
Outlets: 1
Max Users: 8 Children or 4 Adults in Bounce Area
Max Weight: 800lbs
Bounce Kingdom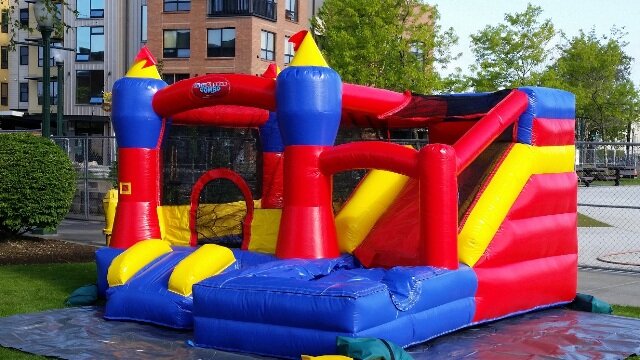 Actual Unit Size: 13L X 14W X 8H
Setup Area: 23L X 24W X 14H
Outlets: 1
Max Users: 6 Children
Max User Weight: 200lbs
Max Gross Weight: 900lbs
Wrecking Ball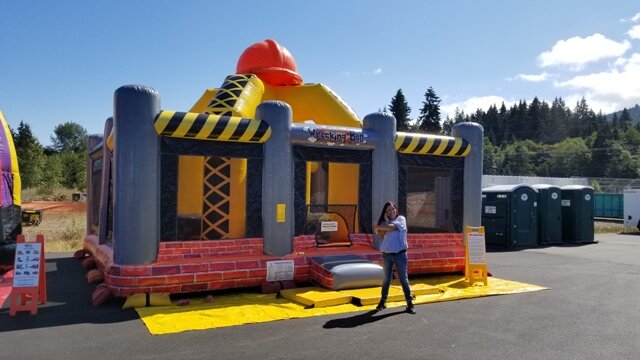 Actual Unit Size: 25L X 25W X 17H
Setup Area:35L X 35w X 22H
Outlets: 1
Max Users: 4 people in the game area
Max Weight: 180 per person
Radical Run Obstacle Course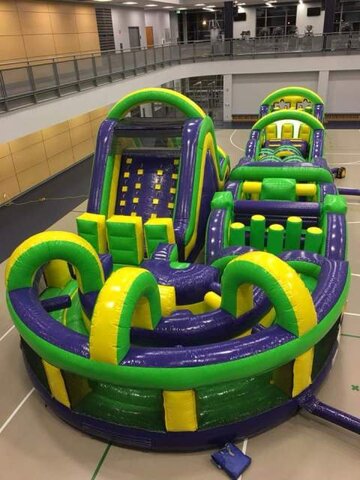 Actual Unit Size:108L X 25W X 16H
Setup Area: 118L X 35W X 21HOutlets: 1
Max Users: 14 people in the game area
Max Weight: 250 per person

Concessions Tent Serving Kettle Corn, Cotton Candy and Hawaiian Shaved Ice
Serving 50 - 500 Guests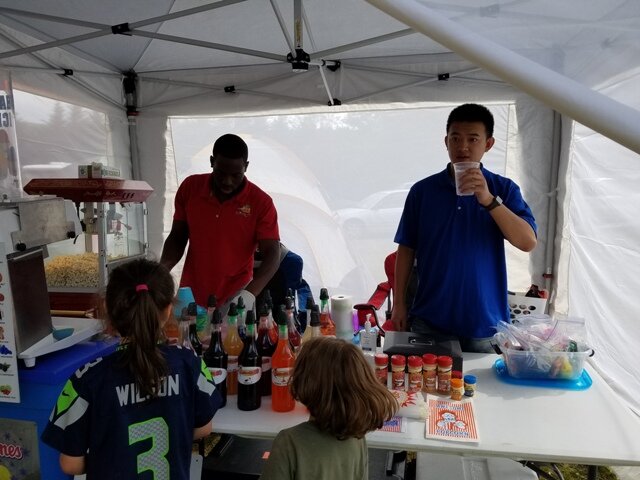 and Four Generators to make sure everything runs smoothly