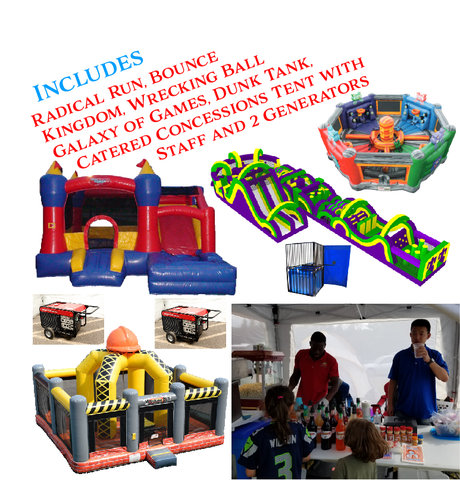 Ultimate Company Party
Actual Size: varies by setup
Setup Area: varies by setup
Outlets: 7
Attendants: 9





Please call to reserve this item.

A Party that all your employees will Remember!
This is the ultimate party experience from Inflatable Event Professionals in Tacoma.
For a corporate event of the year, this party package rental is a must-have. It creates a relaxed, fun and engaging experience- toning down the serious, rigid, and no-fun corporate environment. With the Radical Run Obstacle Course, the Wrecking Ball, Galaxy of Games, the Dunk Tank, and the Bounce Kingdom for the young ones, everyone is taken care of. Everyone gets a chance to let loose and dive into the exhilarating experience created with thrilling and exciting games. Jump, bounce and get even with workmate's by dunking them in the tank or by wrecking them off their position with the wrecking ball. Show them who is boss in a fun way by beating them on the radical run obstacle course. As you enjoy these games, your kids are taken care off with a safe and fun-filled bounce house. Let your corporate event in Kent be outstanding with this party rental.

Option 1 - Our staff will deliver, install and then remove the party rentals at the end of your event. A trained supervisor will remain at your event to train your volunteers on how to safely operate the party units and to help you manage the safety & use of the party units.

Option 2 - In addition to the setup of your event, Inflatable Event Professionals will provide the trained staff to run and monitor your party attractions. Having our staff provide this service at your event helps to create a fun and more relaxed party environment for your guests. This way they can just enjoy themselves while we do all the work.
Total Number of Attendants needed for this Package - 12
· Radical Run Obstacle Course, the Wrecking Ball, Galaxy Games, Dunk Tank
& the Bounce Kingdom for the little guests

Radical Run Obstacle Course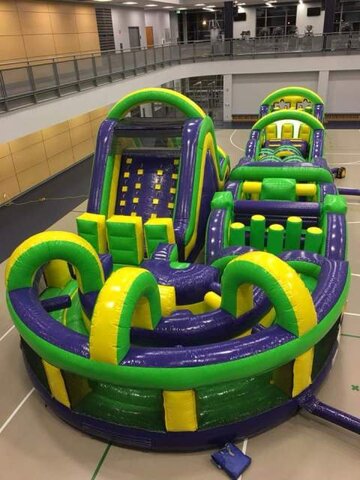 Actual Unit Size:108L X 25W X 16H
Setup Area: 118L X 35W X 21H
Outlets: 1
Max Users: 14 people in the game area
Max Weight: 250 per person
Wrecking Ball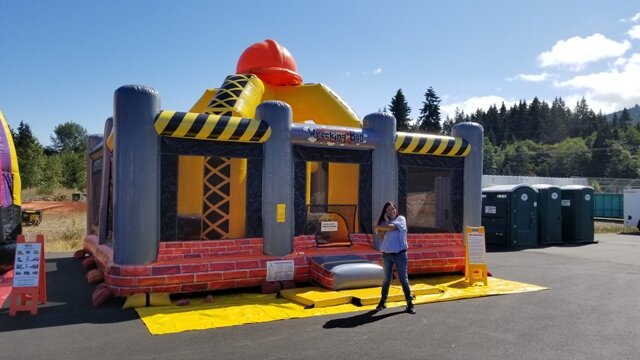 Actual Unit Size: 25L X 25W X 17H
Setup Area:35L X 35w X 22H
Outlets: 1
Max Users: 4 people in Unit

Galaxy of Games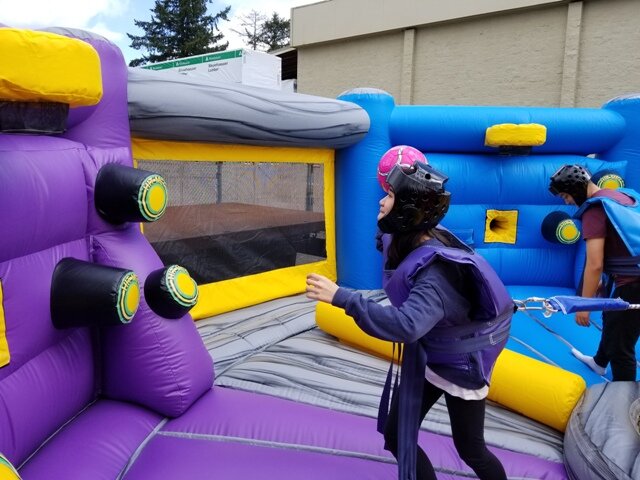 Actual Unit Size: 25L X 25w X 9.5H
Setup Area: 35L x 35W X 15H
Outlets: 1
Max Users: 4 people in the game area
Max Weight:
Bounce Kingdom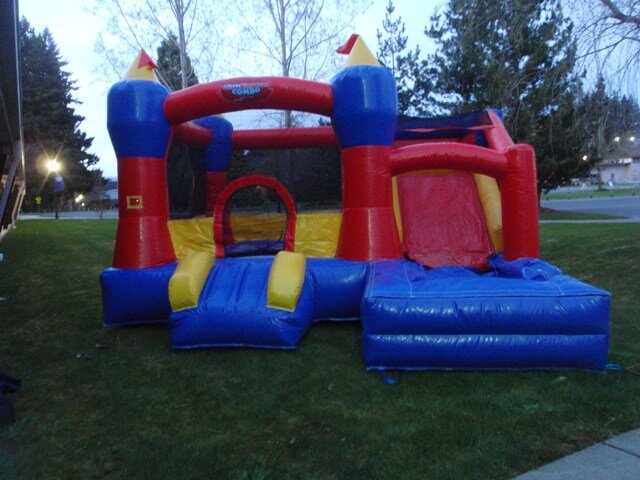 Actual Unit Size: 13L X 14W X 8H
Setup Area: 23L X 24W X 14H
Outlets: 1
Max Players: 6
Max User Weight: 200lbs
Max Gross Weight: 900lbs
Catered Concessions Tent - Serving 50- 500 guests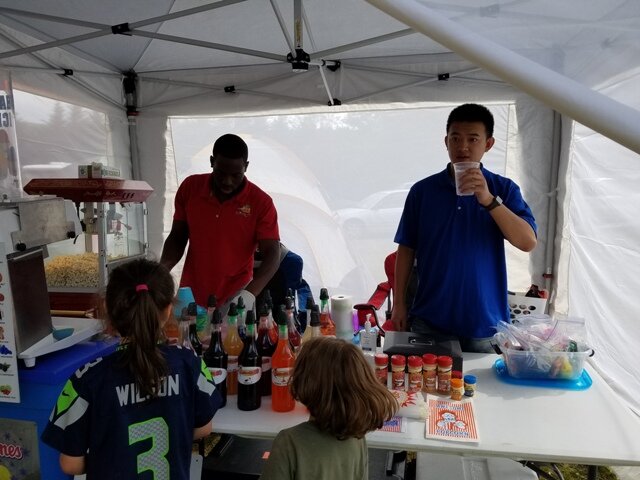 And Four Generators to make sure everything runs smoothly