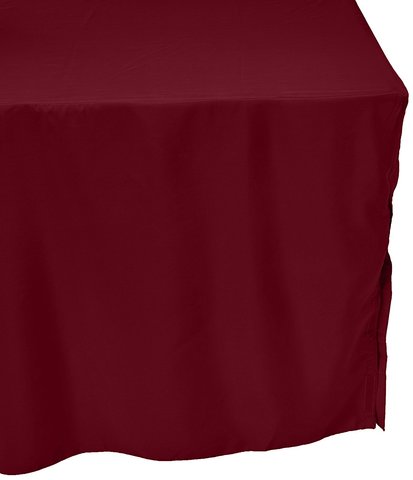 Table Cloth - Burgundy
Burgundy Table Cloth Rentals are available from Inflatable Event Professionals in Tacoma!

Burgundy is colorful, unique and not your normal color of table cloth. If you want an event or party that is out of the box in terms of ambiance and décor, this burgundy table cloth rentals are a huge step to the right direction. The color is a warm and happy color and create a high-energy environment where everyone will want to keep smiling. It is perfect for themed colors especially those that need people to let loose and interact. To get this table cloth rental in South Hill, all you have to do is search for 'party rentals near me' and your party or event will take a whole 360 turn for the better.