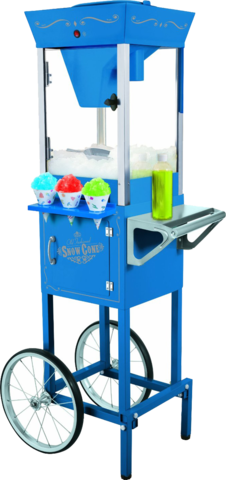 Snow Cone Machine
Serve your kids and their guests from our Snow Cone Cart available from Inflatable Event Professionals in Tacoma


Take the taste buds of your guests at your event on a wild adventure with a serving of the coldest and tastiest snow cones they have ever tasted. The snow cones are cool, refreshing, and are irresistible for kids, as well as adults. This Snow Cone Machine rental for your Tacoma party will allow you to offer an amazing assortment of flavors for your snow cones. All you need to get the party started is the bags of ice and to have guests at your event. We will provide the snow cone syrup, cones, spoons, straws and ice scoop for you and create a snow cone party for you and your guests. We will provide you with the training needed to operate the snow cone machine or you can request one of our trained staff remain at your event to make and serve the snow cones to your guests.

Parties, Kids, Concessions and Inflatable bouncers and game make for a very entertaining day for you and the guests. Check out our Water Slide selection to up the fun factor on your special day. Our 18' Tropical Palm Tree Water Slide is a great addition to any tropical themed event or the perfect center piece for just about any party.

Inflatable Event Professionals is a Inflatable Bounce House and Party Rental Company based in Spanaway, Washington that services YOUR special events from Family Gatherings, School Parties, Church Socials up to Corporate Events.

You supply the bags of ice, we supply everything else.

Includes:
20 paper cones
20 spoon straws
3 syrup bottles
A ice scoop

Perfect for any party, fun-filled game rooms & more
Shaves two pounds of ice in 90 seconds
1 10 lb bag of ice will make approximately 20 Snow Cones