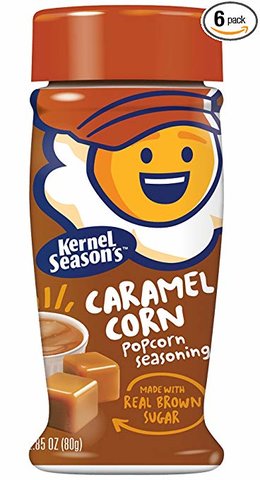 Popcorn Caramel Kernel Seasons Flavors
Warm chewy caramel flavor
combined with light & fluffy popcorn is perfect for ANY sweet tooth!
Real Caramel corn taste instantly. No Melting, No Glazing. For the sweet buttery caramel taste you crave, Just shake on the Caramel Corn seasoning. Popcorn Caramel Kernel Seasons Flavors in a 0.9oz Shaker. Perfect for every sweet tooth.
For service in Tacoma and the surrounding areas, Please call Inflatable Event Professionals at 253-353-9797. Our friendly and knowledgable Customer Service Professionals are waiting to assist you with your party equipment rental needs and will answer all your questions.