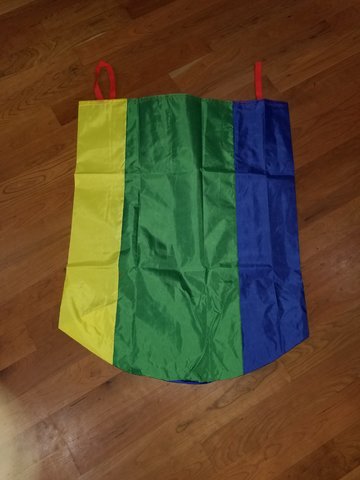 Medium Potato Sack Race Bags
Set of 4 - Medium Cloth Potato Sacks
Origin of the sack race game
This simple game started back in 1967. Potato sack racing was invented by the poor parents of a young farm boy. Since they couldn't afford any game equipment on his birthday they emptied potato sacks and made the guests stand in them to race.
Corporate event, parties and school carnivals in Puyallup and the surrounding areas are incomplete without the fun-filled sack race game and to get the ultimate sack race experience starts with a perfect sack and this party game rental has perfect written on every inch of it. It will get everyone at your party or event up on their feet and moving. It is perfect for a day of fun competition among individuals or even teams. If you need a party that will send shock waves of excitement and fun throughout your party and beyond, getting these medium potato sack race bags will be a decision you and your guests will cherish and be proud of.
Mix together one of our games, an inflatable bounce house, concessions machines, water slides, music and giant trike rentals together to create the perfect event and make lasting memories for your guests of all ages. Give Inflatable Event Professionals in Tacoma a call today to chat with one of our experienced party planning experts. We will be happy to answer all your questions and get your event ready to rock and roll. From the planning of your event through the final guest going home, we are here to assist you. We have made your party planning experience very simple! Just determine the date of the event, the starting and ending time, then choose your party equipment rental items and then place your reservation online at our website. .