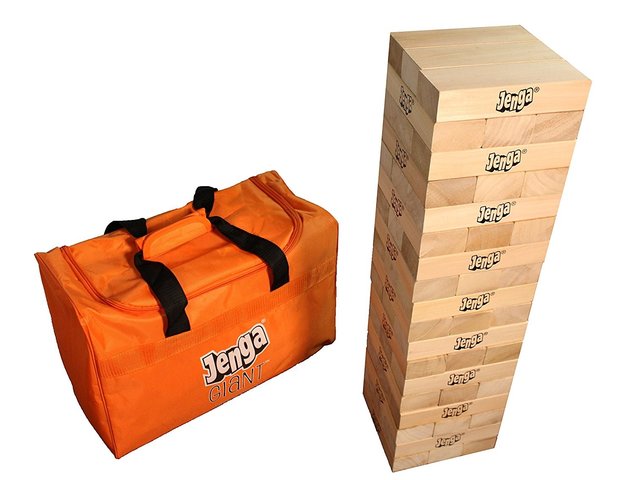 JENGA® GIANT Hardwood Game
JENGA® Giant Hardwood Game
Stacks to 5+ feet. Ages 12+

Bring the carnival to your backyard with this amazing yard game rental. It is a must have for school carnivals, corporate events or parties This game is great for family bonding, team building events, birthday parties, weddings, backyard barbecues or anywhere fun entertainment is needed. In Kent corporate events and social parties are thrilling and filled with non-stop fun because they always ensure this magnificent guest makes a show at the event.
The Giant Jenga Tower is a multi-player game and is based off of the original Jenga Table Game. This mega version of the classic blocks game comes with 54 big precision crafted and polished blocks that your guests can stack up to 5 feet high. You can build as tall as your skills allow without bringing the tower down. This game can be played all year long at both indoors or outdoor events. Players take turns removing the blocks from the tower and replacing the blocks on the top. The goal is to build the tower as tall as possible (using only one hand) without making the tower fall.
Feel the excitement and anticipation rise with every move as you await to see who will bring the tower of block crumbling down. If you are looking to have everyone feel happy, involved and special, this game rental from Inflatable Event Professionals in Tacoma is the way to go.
Please Note: Care should be taken when playing this giant game. Players should always be on their feet and watch out for when the tower falls. Children should always be supervised when playing this oversized tower game.