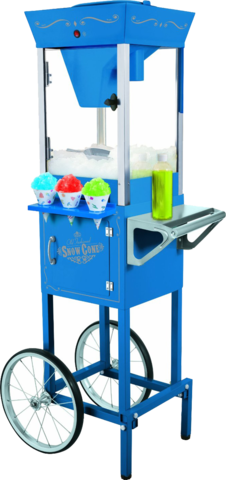 Snow Cone Machine




$60.00

Please call to reserve this item.


Serve your kids and their guests from our Snow Cone Cart
Take the taste buds of your guests at your event on a wild adventure with a serving of the coldest and tastiest snow cones they have tasted. The snow cones are cool, refreshing, and irresistible for kids, as well as adults. This South Hill Snow Cone Machine rental will offer you amazing flavors for your snow cone. All you need is some ice and guests at your event and leave the rest to us. We will provide the snow cone syrup, cones, spoons, straws and ice scoop for you and create a snow cone party for you and your guests. To get this amazing machine to grace your event, search for Snow Cone Machine Rental near me or Party Rentals near me and our team will be at your event. Need a water slide for your event? Our 18' Tropical Palm Tree Water Slide is a great addition to any tropical themed event or the perfect center piece for just about any party.

You supply the ice, we supply everything else.

Includes:
20 paper cones
20 spoon straws
3 syrup bottles
A ice scoop

Perfect for any party, fun-filled game rooms & more
Shaves two pounds of ice in 90 seconds
1 10 lb bag of ice will make approximately 20 Snow Cones