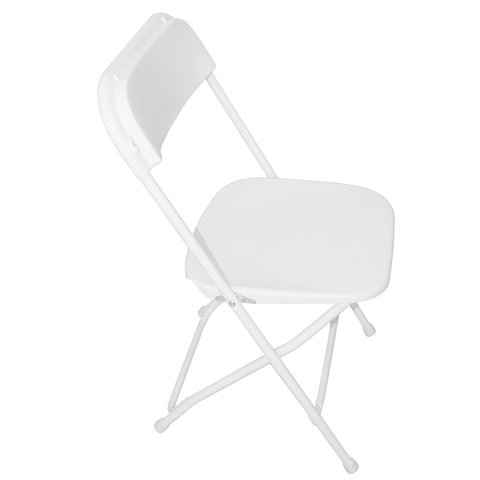 Chairs - White
These white chairs can be used indoors or you can set them up outside on the deck or patio areas! Please note that these chairs are not for use on grass surfaces.

These white seats are what you need to create that magical and peaceful ambiance at your adult event or party rental. This chair rental come in beautiful designs and are very comfortable. Guest can be seated for hours as still feel energized because the chairs are designed for safety, care and comfort. They can be used on concrete surfaces, indoors and on the patios, giving you a choice to choose where your event location will be. The white color blends in with everything and your themed party with a splash of white will become even more elegant. For your next Graham event get these unique chairs for your special occasion. It is a perfect rental addition for kids' parties or even adult parties. Canopies, Misting Tents, tables and benchs are also available.
The staff of Inflatable Event Professionals in Tacoma strive to make it easy for you to plan and schedule your event. We will deliver everything you need to keep the kids entertained and the adults delighted at what your party has to offer. The ages of your guests does not matter to us, as we have something for all ages from the toddlers through adult. We are conveniently near Lakewood and have the experience and resources you will need to make your party something special and memorable. Let the staff of Inflatable Event Professionals help you make your special event the one to remember with our event planning expertise. Call to speak with one of our experienced party planning specialists today at 253-353-9797.