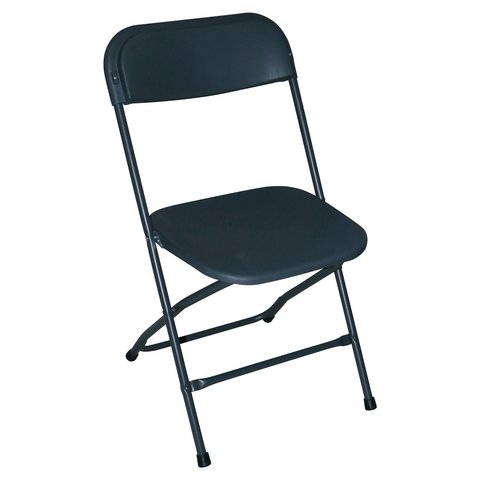 Chairs - Dark Grey
These Dark Grey chairs can be used indoors or on your deck or patio!

At one point or the other guest at your event or party will need seating spaces that are nice and comfortable. You do not want to have guests standing for hours or sitting on anything because you did not get enough seating areas. With these chairs you will be sorted out whether your event is in the indoors on the deck or even on the patio. Concrete surfaces are also not left out. They are beautifully crafted adding something extra to any event and they are made with durable high quality material to last for ages. It is a perfect rental for kids' parties or even adult parties. Get these chair rentals for your Spanaway party or event now from Inflatable Event Professionals in Tacoma.

Whether you are planning for a small or large party or event in the Tacoma area, we have got what you need in our party equipment rental items and supplies! We delivery to most Pierce County areas. Primarily focusing on Spanaway, Puyallup, Graham, Tacoma, and the Lakewood areas. But can deliver to other areas in Washington. Please call our customer service representatives for additional deliver information.

Want to enhance the experience for your friends and family and add more challenges and entertainment for your guests? Think about adding our Photo Booth rental or having a foam party at your event.

Planning your next spectacular event has never been this easy
1. Find the perfect date and time after checking your calendar
2. Choose your items
3. Book your event online, on our website – any time!
Our experienced party planning staff is ready to assist you and answer all your questions, give us a call today at (253) 353-9797.