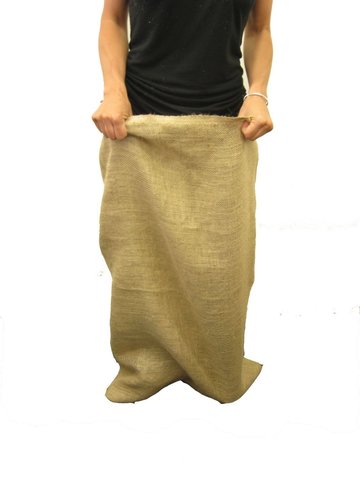 Burlap Potato Sack Race Bags
Burlap Potato Sacks
The sack race is a competitive game in which contestants place both of their legs inside a Burlap sack that reaches their waist or neck and jump forward from a starting point toward a finish line. ... In some cases the winner of the race is rewarded with a prize of some sort.
Enjoy some hops and jumps aboard this high-quality material sacks as you compete to be the sack race champion. This game is perfect for all ages and it is a great way to have boundless fun in a safe environment. It is absolutely hilarious to watch people running in the sack and even fall in their attempt to get to the finish line. This party game rental is a unique and awesome addition to school carnival events, fun days, family events, you name it. To get this and have your guests super excited and happy throughout the events all you must need to do is choose this from the line of amazing Tacoma party rentals. Great for school field days and all other outdoor parties. Fun activity for all ages. Challenge your family and friends to race to the finish line.
For all your party equipment rentals Inflatable Event Professionals in Tacoma should be your first phone call. For Inflatable Bounce Houses, waterslides, obstacle courses, photo booth rentals, giant trikes, party furniture, interactive games, concessions and more – we have you covered. Plan your event on your own or call one of our knowledgeable party planners today and get the party started. This is Party Planning made easy! Choose your party date, the time of the party, choose your rental items and then place your reservation, right on our website.