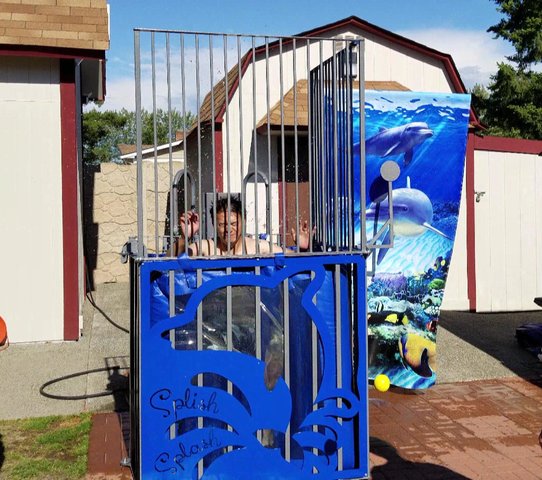 Dunk Tank




Please call to reserve this item.

From Fundraisers to Park or Field days, Camps or Festivals, you can use Dunk Tanks for any type of event

$300.00 for rental up to 6 hours.

Rent the best portable dunk tank and experience fun and laughter as you get ready to dunk your family members, friends, or co-workers into the tank. Enjoy as others lose the game and get dunked or watch out because you could just be the next one in line. Whether you are participating or spectating, having this dunk tank in your parties or corporate events will be the best decision you have ever made. To keep the competitive edge flowing at your event, check out our Obstacle Course rentals.

Notes:
You will need a water hose that reaches to the area to fill up the Dunk Tank.
On average it will typically takes about 1 hour to fill depending on water pressure
Attendant needs to be over 18 years of age
Participants using the dunk tank needs to be over 18 years of age.
We do not allow non-swimmers in the dunk tank

Max Players: 1
Max User Weight: 300 lbs