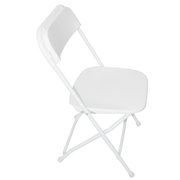 Chairs - White
$2.50
Need more Seating at your upcoming party?
These white chairs can be used indoors or be set up outside on the deck or patio areas!
Do your guests need a nice comfortable seat to sit in at your big event? We've got you covered!
Perfect for use indoors, on patios or concrete surfaces!