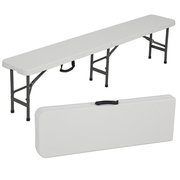 Bench
$7.00
Need more Seating at your upcoming party?
These white benches can be used for seating or as addional space to place party items!
Need some extra space? We've got some great dining benches at a great price!
Don't worry about where to come up with the seating you need for your next event.