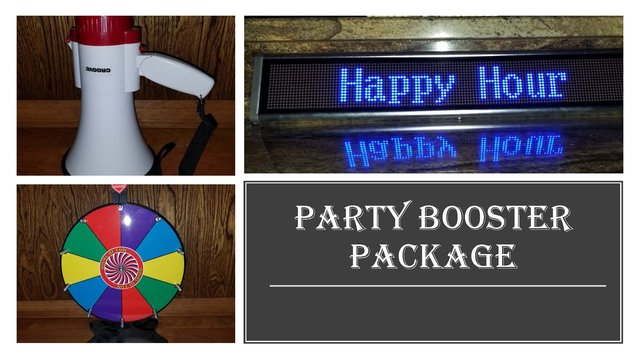 Party Booster Package




Please call to reserve this item.

Party Booster Package for $75

Take your event to another level with our Party Booster package from Inflatable Event Professionals serving Tacoma and the surrounding areas. This package has 3 must have items you need for your next event. This package includes a megaphone, a prize wheel and a LED sign. The megaphone and LED sign will keep your guests informed about what is going on at the event. And the prize wheel will give your friends and family a chance to win special goodies.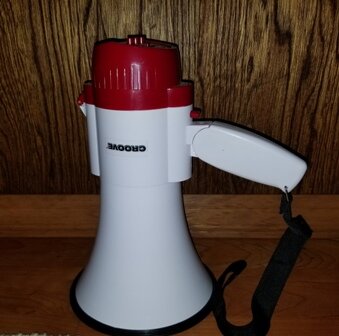 Croove Portable 30 Watt Bullhorn/Megaphone with Siren - 800 Yard Range - Powerful and Lightweight
Get your message to your guests with a handheld megaphone that's powerful, portable, and easy to use! Organize a neighborhood fun fair with flair. Add a force of influence to your voice at your next corporate event. Play endless pranks on your party guests. Cheer on the kids at the school carnival. What will you do with your very own personal megaphone?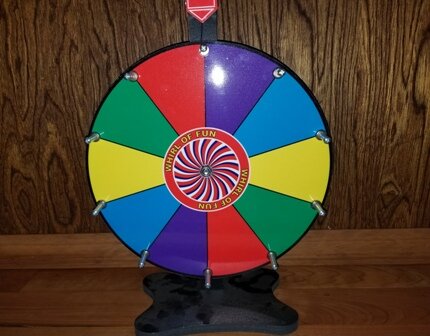 Prize Wheel
Get in the Game!!!! Hands-On interactive fun with our Prize Wheel!! Liven up your party or event with our customizable prize wheel. Great for fundraisers, parties, games, and promotions. Our prize wheel is made of a dry erase laminate for ease of use, cleaning and maintenance.





LED Sign
Need to catch the notice of your guests? What could be better than our portable and programmable LED sign. You can send out special message or draw your guest's attention to the food or bar area with just a few keystrokes on your cell phone. Using a downloadable smart phone app and a Bluetooth connection you can have messages running in less than a minute. Our LED sign is a great addition to your corporate event, party or school carnival and will catch the attention of all your guests. The sign comes fully charged and will provide approximately 6 hours of messaging or for longer events you can also use an AC / DC connection. You can program up to 99 messages prior to your event and change them with a couple of clicks on your phone. This sign will add a fun twist to your event.