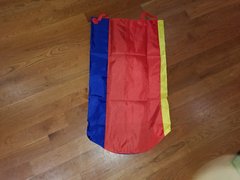 Small Potato Sack Race Bags
$12.00
The Potato Sack Race is back! These colorful bags made for your smaller guests will allow up to 4 people to race at the same time.
Set of 4 Cloth Potato Sacks
Great for summer camps, school field days and all other outdoor parties.
A Perfect fun activity for the smaller guests at your event. Everyone gets involved in this event from the racers to the spectators.